Austria
KfW Bankengruppe (KfW)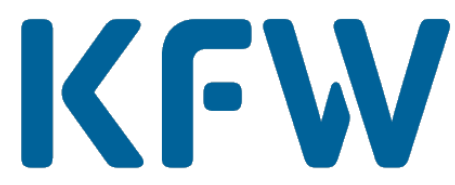 History of KfW
The development of KfW Group has been closely connected to the economic development of the Federal Republic of Germany. Since its founding in 1948 and according to its statutory mission, KfW has been supporting change and encouraging forward-looking ideas - in Germany, Europe and throughout the world. For this purpose it has provided more than one trillion euros in loans over seven decades.
KfW mission statement
Since its foundation in 1948, our employees have established KfW as one of the leading promotional banks in the world. We are proud of this and intend to continue our success story. The mission statement forms the guidelines for our daily business. It shows how we fulfil our tasks and assume responsibility towards customers, staff, owners, society and the bank. Our mission statement is binding for all employees, regardless of function or hierarchy.
KfW takes responsibility
Awareness of our responsibility drives us forward. With expertise and passion we promote sustainable economic, social and ecological developments in Germany and worldwide.
We treat each other fairly

We always strive for the best solutions

We expect and promote personal initiative

We make decisions transparent and comprehensible
Principles of management
Responsibility and trust, transparency and efficiency, motivation and feedback - these words describe KfW's understanding of management at all its locations. In order to ensure KfW's success in the future as well, we need competent management and good cooperation among all employees. This is the goal which our principles of management, leadership and cooperation seek to attain, and they form a binding framework of action for all managers and employees.
As a manager or employee, you should model the management principles and make your contribution to creating an exemplary management culture.
Responsibility and trust

Transparency and efficiency

Motivation and feedback
Responsible Funding
As a state-owned promotional bank, KfW can fund its business in the capital market at very good conditions and pass these loans on to retail customers, enterprises, non-profit organisations and municipalities at favourable rates. This is due to the guarantee of the Federal Republic for its business but also to the good reputation which KfW has built up as a respected and reliable actor in the capital markets over more than 60 years.
The capital market is KfW's most important funding source
Today the capital market is KfW's most important funding source, where it raises more than 90% of its funds. Other sources include budget funds from the federal government. They are added to loans provided in economically or developmentally important areas, but are also given in the form of non-repayable grants. Combined with the profit generated by KfW, they help to lower the interest rates of a loan programme.
In finance, sustainability plays a prominent role in two respects
As a promotional bank, KfW wants its loans to achieve as great a sustainable impact as possible when it invests in environmental and climate protection, in education and in the creation of jobs.
But sustainability is also crucial where KfW invests its own funds. KfW is a signatory to the UN Principles for Responsible Investments (PRI) and acts as a Social Responsible Investor (SRI). Accordingly, it invests almost exclusively in bonds from issuers that comply with high environmental, social and governance standards.
This commitment is acknowledged, as evidenced by awards granted by renowned, independent SRI agencies. Oekom classified KfW as "Prime", one of the best ratings awarded in the group of financial institutions. Sustainalytics has ranked KfW third among non-listed banks worldwide and as the best development bank.
Responsibility is a duty
KfW has undertaken to orientate its investment practices towards sustainability, to encourage other market players to make sustainable investments and to report on their sustainability related activities in an appropriate manner.
Obtaining a loan – via a regular bank or directly from KfW
Loans from KfW are available practically around the corner. It is true that KfW has no branch offices of its own. But savings banks, cooperative banks and commercial banks are KfW's main distribution partners. The bank conducts the appraisal of the borrower, evaluates their plans and decides whether to finance the project and to apply for a loan from KfW. Once the loan has been approved by KfW, the bank on-lends the KfW funds to the borrower.
For the borrowers – private individuals and enterprises – this on-lending principle practised by KfW carries the advantage that the bank and the borrower usually know each other already. This makes it easier for the bank to accurately judge the plans. A relationship of mutual trust usually exists that facilitates the loan decision. Of course borrowers are free to choose the bank through which they want to apply for KfW loan funds. It does not have to be the bank they have been with for years.
KfW often simplifies the granting of a loan, for example by assuming part of the liability. Currently KfW assumes up to 80 per cent of the credit risk for certain promotional products.
Grants are disbursed directly by KfW
One exception to the on-lending principle applies to grants. Currently, grants are available for energy-saving investments in homes which can be applied for directly with KfW and are disbursed directly by KfW to the recipients. In general, KfW provides loans directly to public borrowers such as cities and municipalities.
Advice From Independent Experts
Expertise is one of the most important factors for investments to be successful in the long term. If you want to insulate your home and invest in a new heating system, or if you need a student loan or want to set up a business, you need good advice. In addition to the advice provided by KfW's Info Centre, which responds to more than a million queries regarding KfW's promotion every year, there is a close-meshed network of advisers across Germany to advise and assist you.
Advice from marketing and regional partners
Advice on KfW's products can be obtained not only from KfW's Info Centre but particularly from KfW's marketing partners - savings banks, cooperative banks and commercial banks. They are often the first ones to inform private individuals about home loans or promotional programmes for energy efficiency, or to advise enterprises on loan programmes available to finance capital expenditure and working capital. Many other institutions also provide information about the financing options available from KfW, including professional associations, consumer centres, energy agencies and student services.
Specialist advice
But such initial advice is not always enough. Certain promotional programmes, such as the energy efficiency programmes, require you to use the services of a qualified energy adviser. This specialist will verify the investment plans, the condition of the building and potential savings. KfW finances up to 80 per cent of such advice.
Domestic Promotional Activities
KfW is Germany's most important promotional bank - for private individuals as well as for enterprises, cities, municipalities and non-profit and social organisations.
Retail customers
In Germany, KfW is involved in many things people do. The moment they leave school, many people become acquainted with KfW's student and educational loans. KfW finances academic studies and provides financial assistance for master craftsmen trainees independent of the parents' income and at favourable terms and conditions.
Home financing is unimaginable without KfW. People who want to build or buy a home will be financing through their regular bank what may be the biggest investment of their lives, as well as subsequent investment in energy-efficient refurbishment or conversions to make their homes senior friendly. KfW joins the commercial bank in the lending process and closes financing gaps to make the financing affordable.
KfW provides special support for houses that are particularly energy-efficient and sets standards with the KfW Efficiency House. Funds are provided not only for the construction but also for later refurbishment. Whether for thermal insulation, new heating systems or windows - KfW has a number of programmes to advance energy-efficient refurbishment in Germany.
Companies
All enterprises need long-term and reliable funding. This is true for start-ups as much as for expanding businesses; it applies to very small businesses as much as to medium-sized enterprises of all industries.
KfW is one of Germany's leading financiers of SMEs. It provides long-term investment loans as well as working capital loans for enterprises. It provides particular support to enterprises for investment in the energy-efficient refurbishment of buildings or to make their production more energy-efficient. Loans for these purposes are partly subsidised by federal budget funds and are therefore provided at particularly favourable terms.
As a general rule, KfW grants its loans through regular banks, and to make it easier for the bank to approve the loan, KfW also assumes the bank's risk in some cases.
Municipalities and organisations
Cities and municipalities as well as municipally owned enterprises provide their citizens with a broad array of public services. These range from kindergartens to schools and solid waste disposal. Considerable capital expenditure is necessary which many municipalities cannot always afford to make in times of tight budgets. So the long-term loans which KfW offers at particularly favourable interest rates are a welcome opportunity that provides them with new financial scope.
The same applies to social and non-profit organisations. They, too, must invest in aged care homes, childcare or nursing care. KfW's loans are available to them, too.
KfW also offers programmes that provide particularly favourable refinancing schemes for municipal investment especially in structurally weak areas. These range from investments in infrastructure - including the development of industrial parks, road construction and sewerage networks - to investments in building refurbishment to improve energy efficiency and in the expansion of renewable energies.
Export and Project Finance - Tailor-made financing solutions for German and European companies
Medium-sized and large enterprises wanting to invest and expand need a reliable financing partner. The partner needs to know the industry and be able to accurately assess the risks of a project. It must take into account factors such as the market trend of the relevant industry, the competitive environment and the technical conditions, and it must be able to offer suitable financing options.
KfW offers tailor-made financing solutions through its subsidiary KfW IPEX-Bank for large-scale projects in Germany and for expansions, exports and new projects abroad. As a legally independent group subsidiary, KfW IPEX-Bank specialises in export and project finance and has more than 60 years of experience. KfW IPEX-Bank supports the German and the European export industries by financing infrastructure, climate and environmental protection projects as well as raw materials supplies, thus securing the life-blood of Germany's manufacturing industry and its competitiveness.
Enterprises benefit not only from reliable and long-term financings. Especially in international business, the expert opinions from KfW IPEX-Bank on market developments are of great importance. This is why KfW IPEX-Bank is represented in the most important economic and financial centres around the world - a presence that provides it with very special expertise on individual countries and industries.
Development Finance - KfW Development Bank
KfW initially gained experience conducting reconstruction in Germany and later became active in other countries as well: in many poor areas of the world KfW Development Bank helps to promote the economy, reduce poverty and provide people with health care, education and a future. On behalf of the Federal Government KfW implements Financial Cooperation, the success of which is measured by what has been achieved for the people – in a sustainable manner for the next generation too. In the meantime KfW has become one of the largest development banks in the world. The KfW subsidiary DEG finances companies that invest and create jobs in developing countries.
KfW promotes development
On behalf of the Federal Government, KfW Development Bank administers Germany's official Financial Cooperation in more than 100 developing and transition countries in Africa, Asia, South and Central America, the Middle East and the Caucasus. Its priority areas of activity include poverty reduction and economic development, good governance, education and health care, and protection of the climate and the environment. In this way the bank helps the Federal Government achieve its developmental goals.
In the financing and advising of projects and programmes, it is particularly important for KfW that direct poverty reduction be accompanied by the creation of viable structures. Only in a favourable environment can women and men exercise their political rights, secure their economic livelihood and build their lives in dignity.
Small money, Big impact
The development of microcredit follows a similar concept. KfW was quick to recognise that it makes sense to enable even the poorest people to set up businesses with microloans. Women in particular are seizing the opportunity to build their own livelihoods. Many of these micro businesses grow with the aid of additional loans, providing a route out of poverty. KfW is one of the leading financiers of microcredit in developing countries.
In addition to poverty reduction, preserving the bases of life has become an increasingly important field of activity over the past years. Only where economic conditions are sustainable and natural resources are not being depleted can economic development be self-sustaining in the long term. For example, the fact that KfW has been instrumental in bringing deforestation rates in the Brazilian rainforests to a near standstill testifies to the increasing significance of environmental and climate protection. KfW is also the world's leading financier of renewable energies in developing countries.
Special Tasks
With its banking expertise KfW supports the Federal Government in the performance of special tasks:
Privatisation of Deutsche Telekom and Deutsche Post
On behalf of the Federal Government, KfW has assumed an important function in the privatisation of Deutsche Telekom AG and Deutsche Post AG. In the course of the privatisation of these two enterprises, KfW has acquired shares from the Federal Government in several stages since 1997 and placed some of them in the market under various capital market transactions.
Privatisation of Deutsche Telekom AG

Privatisation of Deutsche Post AG

EU Global loans
To provide financing in other European countries, KfW Group grants global loans to partner banks in Europe that enable them to extend medium and long-term investment loans to small and medium-sized enterprises (SMEs) and to municipalities with a focus on environmental and climate protection.
ELENA - European Local ENergy Assistance
The ELENA facility is provided within the framework of the IEE II programme (Intelligent Energy Europe) and supports local and regional authorities in contributing to the "20-20-20" initiative of the EU, i.e.
reduce greenhouse gas emissions by at least 20 %, and/or

increase the share of renewable energies in energy consumption to at least 20 % and/or

improve energy efficiency by at least 20 %, all by 2020.

Financial reunification: tasks after the fall of the Berlin Wall
Even 25 years after the fall of the Berlin Wall, the reunification of Germany has not yet been financially completed. Remaining old claims were devolved on the Federal Republic of Germany in the process of German unification and are being administered by KfW. Other special tasks include the assistance with the old debts scheme for East German housing companies and agency business via Finanzierungs- und Beratungsgesellschaft mbH (FuB).