Austria
Cassa Depositi e Prestiti (CDP)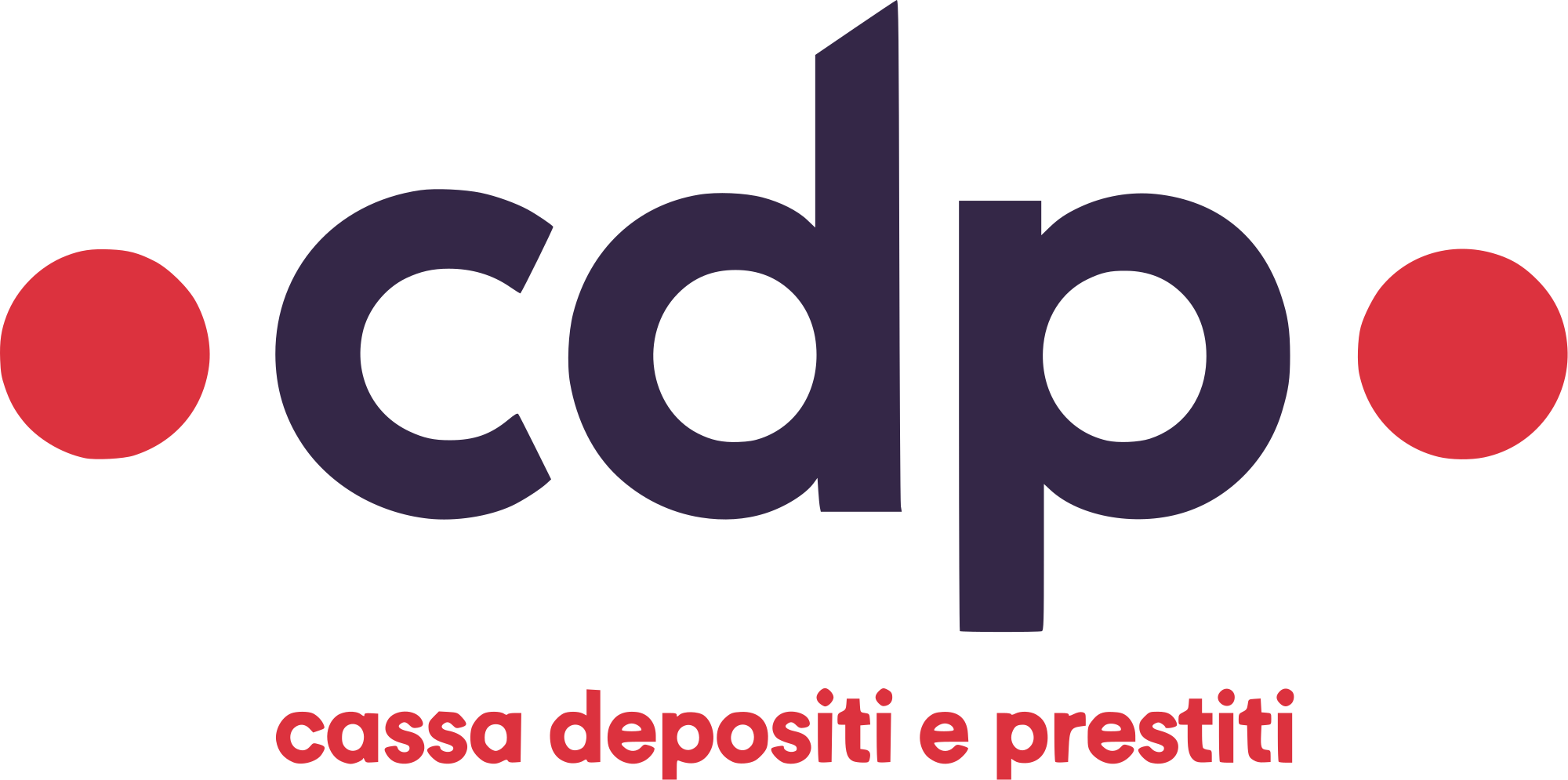 CDP Group
We are the National Promotional Institution. Developing the Italian economy is our goal. A united team, which thanks to the commitment of all the Group companies and its managers, works hard every day to achieve the ambitious objectives of our business plan.
We finance public investments, support international cooperation and we are the catalyst for the country's infrastructure growth.
We support Italian enterprises, helping them innovate and grow, while supporting their exports and international expansion.
As the primary operator in social and affordable housing, we contribute to the growth of the Italian real estate sector.
Mission and Values
We promote Italy's future by contributing to sustainable economic growth and investing in competitiveness.
Accountability
We act with full awareness of our role at the service of the country. We assess the economic, social and environmental impact of our actions from a long-term perspective.
Skills
Our wealth of knowledge and experience is a distinguishing factor in promoting initiatives in the many areas in which we operate. We invest in our people on an ongoing basis.
Collaboration
We believe in teamwork, in the ability to listen and the strength of dialogue. This is the spirit that guides us, at home and abroad, in our relations with our partners, be they institutions, companies, territories or the financial system, in Italy and abroad.
Courage
We are determined in our decisions, even the most difficult. We operate responsibly, but without fear, when we are convinced that the path we have taken is the right one to achieve the best result for the community.
Company info
Cassa depositi e prestiti (CDP) is a joint-stock company under public control. The majority shareholder is the Italian Ministry of Economy and Finance. Corporate headquarters is in Rome, Via Goito, 4 - 00185. Other offices are located throughout the country and abroad.
Business Register of Rome: registration no: 80199230584
Registered with Chamber of Commerce of Rome no. REA: 1053767
Share Capital: Share capital € 4.051.143.264,00 fully paid up
Tax code: 80199230584
VAT number no: 07756511007
Certified e-mail address (PEC): This email address is being protected from spambots. You need JavaScript enabled to view it.

Accounting Advisory: Pwc