Austria
Bank of Valletta (BOV)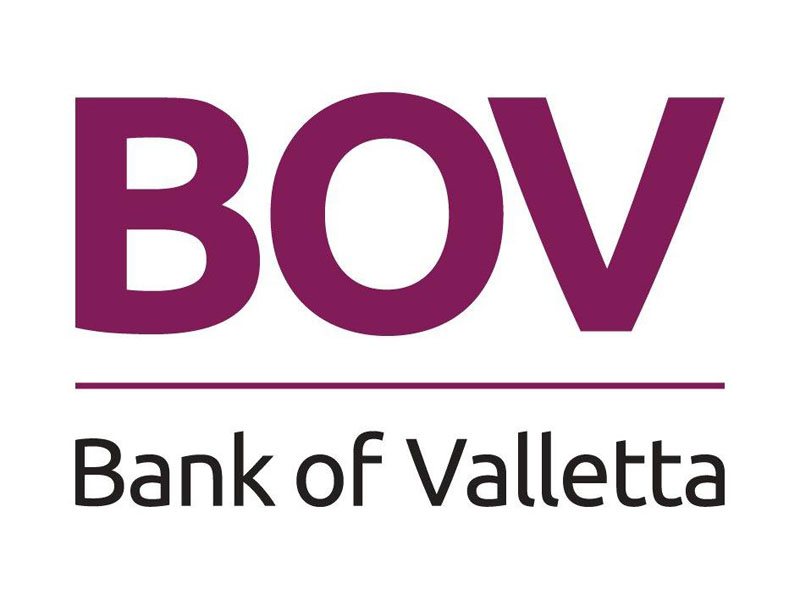 Our Vision
To nurture the growth of the BOV Group by establishing ourselves as one of the best performing Banks when compared to our European counterparts.
Our Goal
To be the Leading provider of value and relationship-based financial services.
Our Mission
We are committed to service excellence in assisting our customers find the best solutions to their financial needs.
Our Values
We share values that both support our mission and commit us to excellence in fulfilling the needs of our customers, shareholders, people and the communities we serve.
Customers
Our customers, be they personal, business or corporate, are our business partners. We strive to be understanding, friendly, flexible and professional in meeting their needs. We build our future with them through leadership in value, quality and price
Shareholders
We are committed to increase shareholders' value to sustain the strength and growth of the Group by using the capital entrusted to us prudently.
Our People
We care for our people. We encourage open communication and personal development and create opportunities based on performance. We treasure creativity and initiative and champion teamwork and empowerment.
Communities
We are committed to enhance the prosperity of the communities in which we operate with absolute integrity and to further support the development of the Maltese economy.
Environment
We are committed to care and assume responsibility for our environment. We will consider both the direct and indirect impact of our decisions on the environment, whilst keeping open communication channels with stakeholders regarding this issue.
Corporate Social Responsibility
We are committed to play a leading and effective role in the country's sustainable development, whilst tangibly proving ourselves to be responsible and caring citizens of the community in which we operate.
Our History
BOV was formed in 1974 following an agreement between the Government of Malta and the Malta Development Corporation. In 1992, BOV became the first public company to be listed on the Malta Stock Exchange at which time 51.2% of BOV's equity was held by the Government of Malta, 14.56% was held by Banco di Sicilia S.p.A. and the remaining 34.23% was in the hands of the general public. In 1995, the Government offered 12,000,000 shares to the public, thereby reducing its shareholding in BOV to 25.23%. In June 2006, Capitalia S.p.A. took over the 14.56% stake in BOV from Banco di Sicilia S.p.A. On the 1st October 2007, Capitalia S.p.A. was merged with UniCredito Italiano S.p.A. by way of incorporation. Presently, UniCredit S.p.A. is the other major shareholder with 14.45% stake in BOV.
The Bank's financial services are offered through a network of 44 branches and agencies in Malta and Gozo, and through a number of subsidiaries. It has also developed a worldwide network of correspondent banks and has opened representative offices in Australia, Belgium, Italy, and Libya. Through these networks, the Bank has built the necessary backbone to service its customers in international banking and trade transactions.
Principal activities
The Bank of Valletta Group comprises Bank of Valletta p.l.c. ("the Bank"), BOV Asset Management Limited, BOV Fund Services Limited and BOV Investments Limited. The Group also has an associated company, Middlesea Insurance p.l.c., and a jointly controlled entity, MSV Life plc.
The Parent Company
Bank of Valletta p.l.c. is licensed to carry out the business of banking and investment services in terms of the Banking Act (Cap. 371) and the Investment Services Act (Cap. 370). The Bank is a tied insurance intermediary of MSV Life Assurance Company Limited under the Insurance Intermediaries Act (Cap. 487). It offers the entire range of retail banking services as well as the sale of financial products such as collective investment schemes. The Bank also offers investment banking services, including underwriting, management of IPOs, custodianship and trustee services.
The Subsidiaries
Bank of Valletta is the sole shareholder of BOV Asset Management Limited. BOV Asset Management Limited which is licensed by the MFSA to operate as a UCITS Manager offers a range of investment funds spread across all major asset classes and also provides fund management services to collective investment schemes. BOV Asset Management Limited holds a Category 2 Investment Services Licence issued by the Malta Financial Services Authority and currently manages in excess of €800 million in funds under management.
BOV Fund Services Limited, is a fully owned subsidiary of Bank of Valletta plc and provides a comprehensive range of fund administration services to both domestic and international fund management organisations.
BOV Investments Limited acts as an investment holding company.
The Jointly Controlled Entity and Associate MSV Life p.l.c. is a joint venture between MSV Life p.l.c. and the Bank. It operates as a life assurance company licensed under the Insurance Business Act (Cap. 403). MSV Life p.l.c. is engaged in the business of insurance including group life assurance and of reinsurance.