ELTI Members
National Bank of Greece (NBG)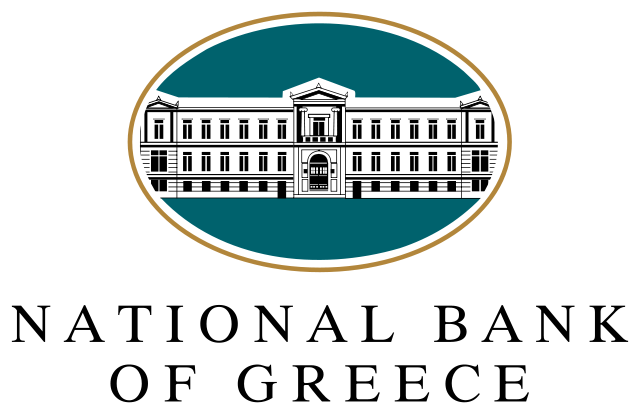 National Bank of Greece was the first bank to be set up in the Modern Greek State, going on to play a key role in the economy of Greece throughout its 176-year history. Today NBG heads one of the largest financial groups in Greece, playing a key role in the efforts to support the Greek economy and the economic and social transformation of the country.
NBG offers a wide range of financial products and services that meet the ever evolving needs of private and business customers.
The Bank rightly considers itself to be the preferred bank of families in Greece, as it controls ¼ of the retail banking market. Its leading position in savings deposits reflects the trust of its customers who in essence comprise NBG's driving force.
With an extensive branch and ATM network comprised of over 542 branches and 1,466 ATMs, NBG covers the entire geographical area of Greece, while it has also developed state-of-the-art e-channels, including Mobile and Internet Banking. Today, NBG's international network includes 93 units, while the Group employs some 11,500 employees (as at 31 March 2018).
History
National Bank of Greece S.A. was founded in 1841 and has been listed on the Athens Stock Exchange since 1880. In over 160 years of successful operation, the Bank has expanded into a modern diversified financial group that today services its clients' constantly growing needs. As part of this diversification, the Bank founded Ethiniki Hellenic General Insurance Company in 1891 and National Mortgage Bank in 1927.
Until the establishment in 1928 of the Bank of Greece, in addition to its commercial banking services NBG was also responsible for issuing currency in Greece. The Bank expanded its business further when, in 1953, it merged with the Bank of Athens S.A. In 1998, the Bank merged through absorption with its subsidiary "National Mortgage Bank of Greece S.A.", formed as a result of the merger of two former subsidiaries "National Mortgage Bank" and "National Housing Bank of Greece S.A.", in order to provide integrated mortgage lending services to its customers.
Since October 1999, NBG has been listed on the New York Stock Exchange. At the end of 2002, the Bank merged through absorption with its subsidiary "National Bank for Industrial Development SA". In the context of its strategic orientation towards SE Europe, NBG acquired Finansbank in Turkey and Vojvodjanska Banka in Serbia.
Vision
The NBG Group, backed by its long-standing presence, strong tradition and noteworthy contribution to the economic transformation of Greece, and above all by the trust of shareholders, customers, depositors and employees alike, serves as a pillar of stability for the Greek economy.
The NBG Group provides a wide range of financial products and services that meet the changing needs of businesses and individuals, including deposit and investment products, various financing facilities, and brokerage, insurance, leasing and factoring services.
The Group operates in 7 countries and controls, apart from NBG, 6 banks and 50 companies providing financial and other services, with a workforce of 11,500 employees. It has a wide distribution network of products and services abroad (93 units) and a domestic network of 542 Units and 1,466 ATMs (data as of 31 March 2018).
The vision of the NBG Group is to enhance its leading position in Greece and further strengthen its support role in the Greek economy, work​ing with dedication, consistency and transparency for customers, shareholders and employees alike, while backed by full awareness of its responsibility to society.