Events
Investing in Long-Term Europe: Re-Launching Fixed, Network and Social Infrastructure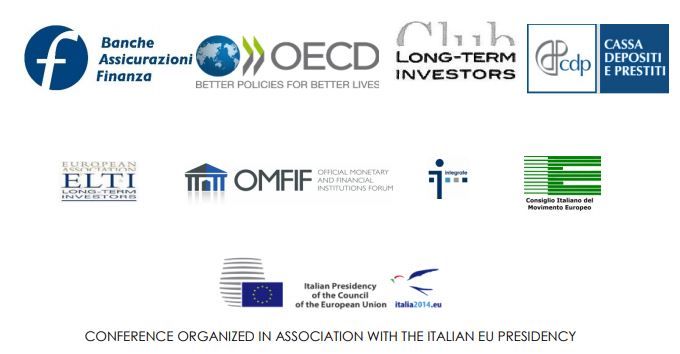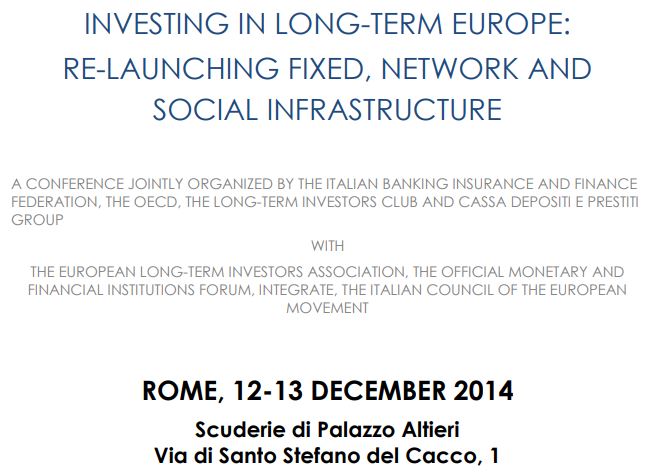 Why This Conference Matters?
Re-launching investment is the key driver for striking a better balance between sustainable growth and fiscal/balance-sheet consolidation in post-crisis Europe.
Long-Term sustainable Investment in the real economy (LTSI) in fact is essential for bridging both visible and emerging gaps in European infrastructure (from Trans-European Networks to the digital divide). LTSI is also required for enhancing competitiveness and innovation, particularly in the SME sector. Finally LTSI is the only way to face up to those long-term challenges confronting our societies: ageing populations, stressed health and social care provision, climate change, environmental degradation, social cohesion and quality of life that has remained static for most people in our communities for too many years.
Risk in long-term investing comes from many sources and safe investment involves a range of players. Managing such risk requires new parameters that will shape the behaviour of - and options available to - institutional investors, regulators, interme-diaries and capital beneficiaries.
Post-crisis, we are at a tipping point with new challenges and opportunities. President Juncker announced that a first priority for the new Commission is an ambitious Jobs, Growth and Investment Package to mobilize up to 315 billion euro in additional investment in the real economy over the next three years. Such a Program will only succeed if policymakers work seriously on creating the right conditions for bankable pipelines of projects to be carried out in different sizes and sectors.
What this conference will deliver?
In this general context, the Rome Conference - organized in association with the EU Italian Presidency – aims to take stock of what has happened in the last few months, notably in connection with the Italian Semester.
We will discuss the issues contained in the "Action Plan for Long-Term Financing of European Economy" in order to inform the EU policy agenda on long-term investment and implementation of the Action Plan during the next legislature A special focus will be given to social investments, aimed at delivering long lasting social outcomes in communities and individual skills and opportunities, and to the PPP (Private Public Partnership) in investments.
If Europe wants to enable long-term institutional investors to invest in this type of projects, they need to be standardized and collected in dedicated portfolios. This poses some challenges, which should be at the center of EU and member states' policy actions in terms of long-term investment, especially in Continental Europe.