Events
Seminar on the Priorities/Work Programme of the Committee on Budgets for the current legislature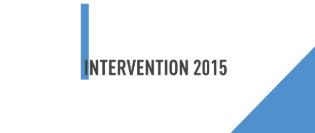 Invitation for Mr. Dominique de Crayencour to attend the seminar on the Priorities/Word Programme of the European Parliament's Committee on Budgets for the current legislature organised in Brussels on Tuesday, March 31, 2015.
Intervention
Introduced by Jean Arthuis, Chairman of the Committee on budgets, this seminar include four sessions:
I – Expenditure management : How to optimise the use of resources for growth and jobs?
II – Impact of current EU budget instruments on investment (EIB, financial instruments, Public-Private Partnerships)
III – The next MFF: Prospects for the revenue and expenditure side of the EU budget
IV – How to improve interinstitutional cooperation and engage EU institutions, national parliaments and other stakeholders in the debates on the EU budget.
---
Speakers:
– Mario Marcel (Senior Director Governance Global Practice at the World Bank Group)
– Philippe Maystadt (President of the Centre International de Formation Europeenne(CIFE), former President of the EIB)
– Dominique de Crayencour, (Secretary-General of the European Long-Term Investors association (ELTI))
– Gabriele Cipriani (Principle Adviser, European Court of Auditors)
– Peter Wostner (expert working at the Government Office for Development and European Cohesion Policy, Slovenia)
– Giacomo Benedetto (Senior Lecturer in Politics, Department of Politics and International Relations, European Studies Centre, Royal Holloway University of London)
Moderator:
- Yves Bertoncini (Director at the Jacques Delors Institute)