Events
Beijing LTIC Steering Committee and D20 Conference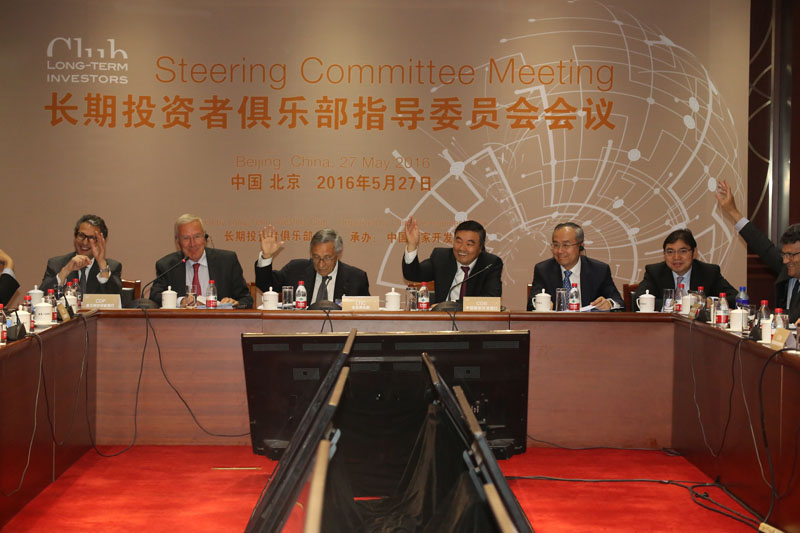 The Long-Term Investors Club (LTIC) Steering Committee (SC) meeting took place on 26 May 2016 at the China Development Bank (CDB) headquarters in Beijing which was later followed by the D20 conference on the 27 May 2016.
The SC meeting renewed the different executive positions of the LTIC. The 4th D20 conference, consisting of the state financial institutions of the G20 member countries, was also held within the framework of the LTIC Steering Committee meeting. The D20 Statement was published during the conference and outlines the proposals put forward by the group regarding the conditions needed to enable promotional banks and long-term investors to play their role in supporting long-term investment.
---
The Long-Term Investors Club (LTIC) was established in 2009 by the four main European public finance institutions: Caisse des Dépôts (CDC), Cassa Depositi e Prestiti (CdP), the European Investment Bank (EIB) and KfW Bankengruppe (KfW).
The LTIC was created to promote international cooperation between different long-term investment agents and to facilitate the development of a shared identity and the exchange of best practices.
The Club has subsequently been extended to other countries and currently includes a total of 19 financial institutions from around the world. All of its members are investors committed to supporting the large-scale investment needed to ensure economic growth and job creation, both domestically and multilaterally. The association represents a combined balance sheet of $5 billion, making it one of the largest investor platforms in the world.
D20
The D20 is an informal group made up of development banks from G20 member countries. Its meetings are not included in the official program of G20 summits. The first D20 meeting was held in Moscow in 2013 under the G20 Russian presidency. Since then the D20 has held a further three meetings, in Rome in 2014, Istanbul in 2015 and Beijing in 2016.