News
Regional Transport Investment Conference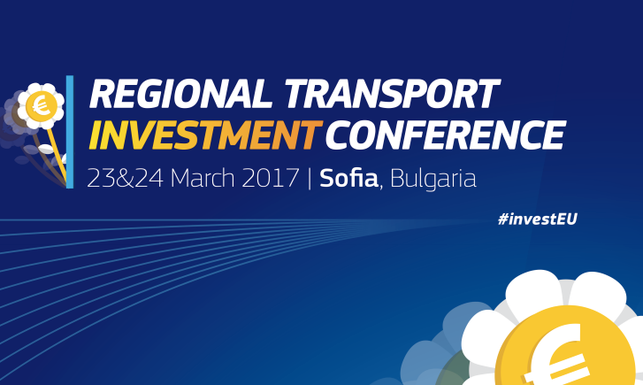 The Regional Transport Investment Conference took place between 23-24 March 2017 in Sofia, Bulgaria.
ELTI President Mr. Laurent Zylberberg delivered a Presentation on the Association. These can be found in PPT and PDF formats.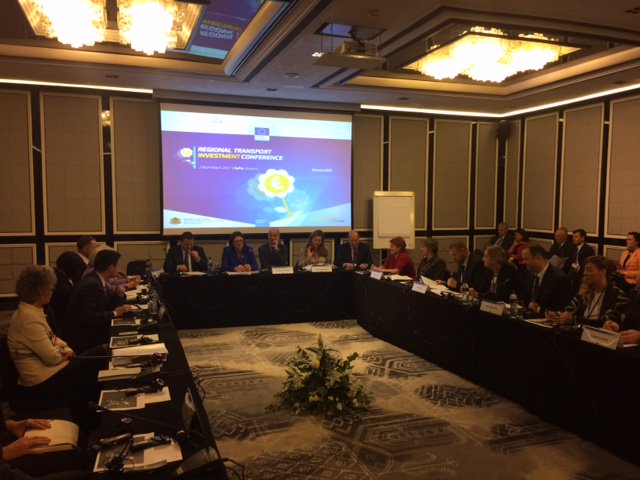 INEA invites you to participate in the Regional Transport Investment Conference, which will take place on 23-24 March in Sofia to discuss new initiatives aimed at boosting infrastructure financing in Europe and facilitating the transition into an efficient, safe and sustainable mobility. The Conference will bring together the Ministers and high level personalities involved in transport financing and planning from the EU Cohesion Member States, the Western Balkans and Eastern Partnership countries, the European Investment Bank, the International Financial Institutions, European TEN-T Coordinators, project promoters, investors and National Promotional Banks.
At the Conference, innovative financing mechanisms of the Investment Plan for Europe will be discussed and the achievements will be presented. The participants will learn about new initiatives for transport, such as the Cleaner Transport Facility and €1 billion from the Connecting Europe Facility available for blending with funds of the European Investment Bank or other private sector financing.
On 23 March, during the dedicated project discussion sessions, there will be the opportunity for project promoters and interested investors to discuss specific transport projects, in terms of investment opportunities, respective requirements and potential need for advisory support to improve the project quality.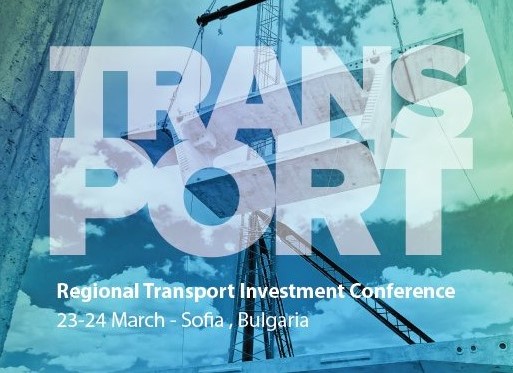 Sofia, March 23 2017 (BTA) - A Regional Transport Investment Conference is taking place in Sofia on Thursday and Friday, organized by the European Commission's Mobility and Transport General Directorate. Attending are the Commissioner for Mobility and Transport, Violeta Bulc, ministers and experts from the EU Member States involved in the planning and financing of Europe's transport infrastructure, representatives of the Western Balkans, the Eastern Partnership countries, banks and financing institutions.
Prime Minister Ognyan Gerdjikov stated at the opening that the forum was held at a highly expert level but also had a distinct political potential. "I expect to hear specific initiatives promoting infrastructure financing in Europe and smart solutions for the transition to effective, safe and sustainable mobility," he said.
Europe's successful transport policy of the last decade has established the corridor approach as a useful instrument of connecting neighbouring countries. "Being a Balkan country, Bulgaria welcomes the inclusion of the Western Balkans in the main transport network of united Europe," said Gerdjikov. The decision to expand the area to encompass the Eastern Partnership countries opens up new opportunities for cooperation in transport and for implementing mutually advantageous projects, according to the Prime Minister.
He stressed that Bulgaria has focused on the construction of modern East-West transport infrastructure. "Despite our short term, being a responsible government we have made railway transport our top concern," said Gerdjikov. "Transport Minister Hristo Alexiev and I have been acting in unison in this direction, we need prompt, bold decisions, resolute policies for the rescue and modernization of railway transport, serious investors, as well as support from our EU partners."
Source: Bulgarian News Agency, Sofia