News
KfW celebrates 70th anniversary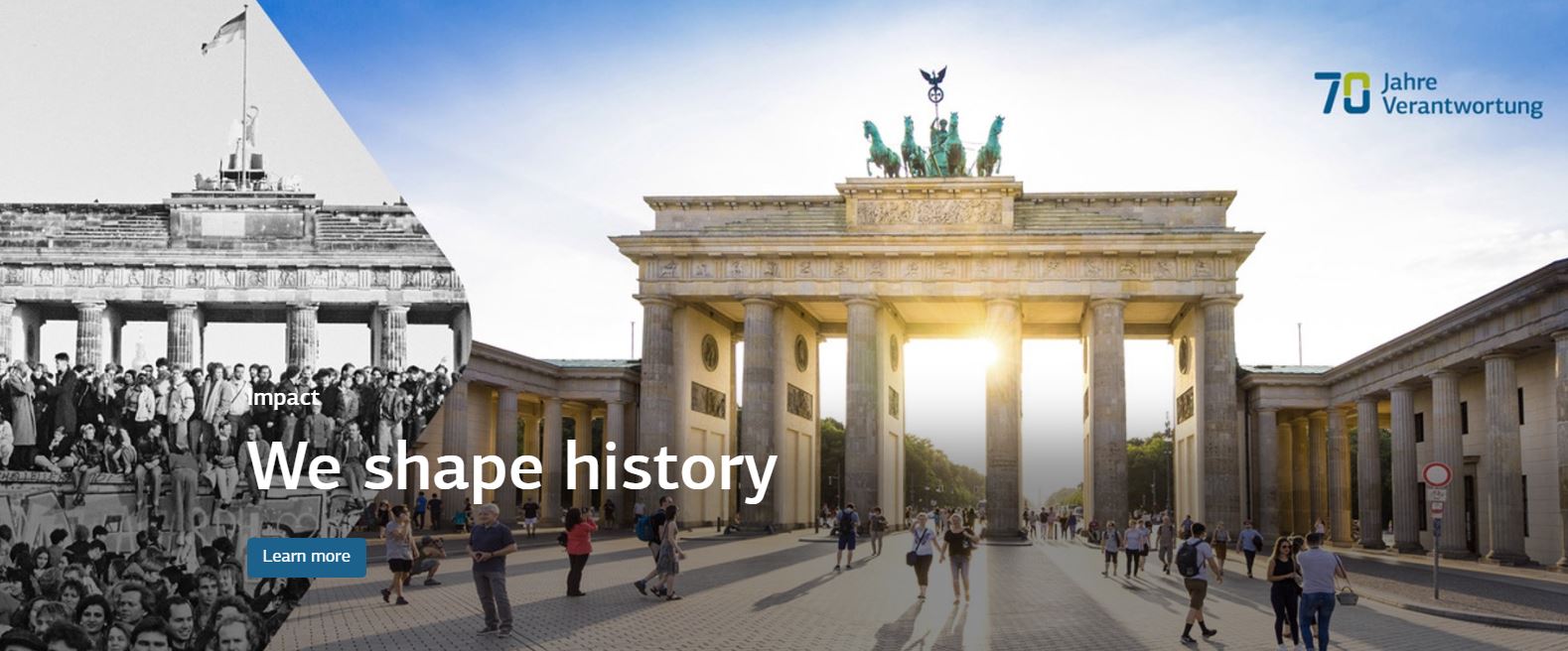 To celebrate 70 years of sustainable finance, KfW held their 2018 annual reception on 7 November 2018 at the Résidence Palace on Rue de la Loi 155, 1040 in Brussels.
70 years of KfW
KfW is 70 years old! In our dossier, we describe our transformation from an institution for German reconstruction into a nationally and globally active promotional bank working for sustainability. We cast light on modern workplaces at KfW and the ambience of a freshly-renovated upper-class villa at our headquarters in Frankfurt, which is intended to be a place for intellectual exchange among forward thinkers – allowing KfW to keep making history in the future. Read ahead to learn where Chief Executive Officer Dr Günther Bräunig wants to take KfW and where celebrities from the German-speaking world, such as Wolfgang Niedecken, Nathalie von Siemens and Ranga Yogeshwar, see the major challenges of our time.
Since its founding in 1948 and according to its statutory mission, KfW has been supporting change and encouraging forward-looking ideas - in Germany, Europe and throughout the world. For this purpose, it has provided more than 1.7 trillion euros in loans over seven decades.